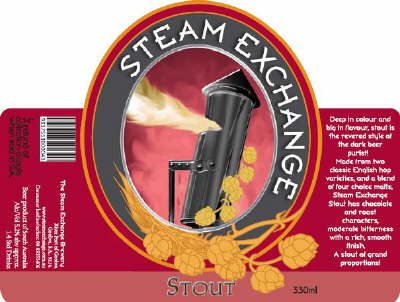 Deep in colour and big in flavour, stout is the revered style of the dark beer purist!
Made from two classic English hop varieties, and a blend of four choice malts, Steam Exchange Stout has chocolate and roast characters, moderate bitterness with a rich, smooth finish. A stout of grand proportions!
Alc. 5.2% abv approx. 1.4 standard drinks.