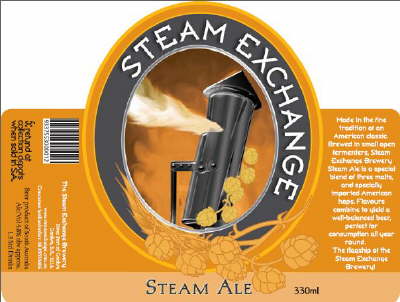 Made in the fine tradition of an American classic.
Brewed in small open fermenters, Steam Exchange Brewery Steam Ale is a special blend of three malts, and specially imported American hops. Flavours combine to yield a well-balanced beer, perfect for consumption all year round.
The flagship of the Steam Exchange Brewery!
Alc 4.8% abv approx 1.3 standard drinks